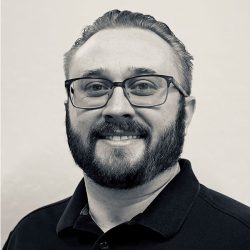 Cory founded Plexus Technology in 2006 after spending time as an IT Technician for another organization. His ambition and knowledge provided him with the opportunity to build a business that creates lasting business to client relationships. Cory's awareness and understanding of network/server infrastructure and business IT support is second to none. His outgoing nature ensures that every Plexus client gets a personal response and quick turnaround when an issue arises. Cory's commitment to Plexus and its clients is like none other, he consistently goes above and beyond for each of our clients. Cory was raised in Texas and Colorado before settling in Arizona in 2002. He and his wife, Victoria, have three children and reside in Gilbert, AZ. Though residing in Arizona, Cory is still a huge Denver Broncos fan.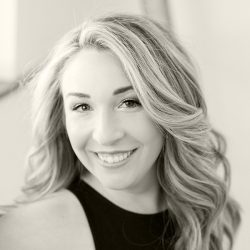 Victoria Gould | Communications & Talent Director
Victoria brings over 15 years of experience in development and communications which enables a strong business client rapport and relationship. She bridges gaps our clients don't even know they have and ensures the Plexus team communicates thoroughly to go the extra mile. Victoria's ability to connect allows our clients to feel like family and ensures that each client gets a personal touch. She pays great attention to detail with minimal effort and provides a harmonic balance to our team. Victoria grew up in Florida and has been residing in Arizona since 2006. Though she and Cory are married, and he's the boss at work, she remains the boss at home.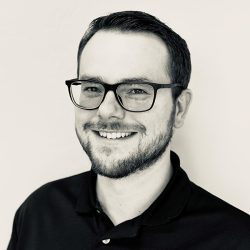 Daniel Bryant | Marketing Engineer
Daniel is part of our marketing team and brings energy and creativity while reaching out to our prospective partners. He is certified by the University of Arizona in Full Stack Web Development. Daniel also brings experience from working for Apple and Samsung. His charming personality and uncanny ability to initiate a friendly conversation with anyone initially attracted us to him. Daniel is a rare Arizona native who is highly passionate about supporting his community. He is married to his high school sweetheart, and they have three beautiful, intelligent children, two dogs and a duck. Daniel enjoys watching the New Orleans Saints and spending time with his family.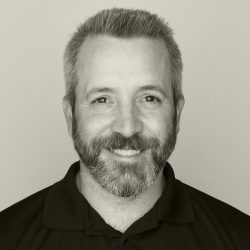 Chris Grasso | Managing Technical Engineer
Chris holds a Master of Science in Design from Arizona State University and a BFA in Industrial Design from Rochester Institute of Technology. He has a passion for both design and emerging technology. Chris has been with Plexus Technology since 2012, and is a rich asset to all of our clients. His ability to quickly find resolutions helps our clients to trust they will not have lost uptime. Our clients our constantly praising Chris for his professionalism, candor and sense of urgency on their behalf. Chris grew up in New York and lived in Arizona for 10 years. He and his wife, Jessica, have four children and reside in Buffalo, NY, where he is an avid Buffalo sports fan.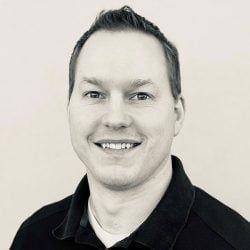 Jeremy Voorhees | Technical Engineer
Jeremy achieved his M.S. in Cyber Security from Western Governors University and his B.A. in Education. Jeremy's wide technical background assists him in his love of troubleshooting, Google helps too. Jeremy has multiple technical certifications, including becoming Certified as an Ethical Hacker. His background and insight enhances the Plexus Team. Jeremy is originally from Utah, he has resided in Arizona for the last 10 years with his wife, Jennifer, and three children.
Brandon Olson | Technical Engineer
Brandon joins Plexus Technology with three years of experience in IT and three A.S. degrees from Columbia Junior College in Programming, Mathematics, and Physics. His experience with clients ranges from local family-owned businesses (his favorite) to global Fortune 500 corporations. When something breaks, his primary concern is getting everyone to a position where they can keep working as quickly as possible. Break-fix is where he shines; the desire to help someone has kept him continuing his IT journey. Brandon grew up in California and now resides in Phoenix with his wife. He likes building computers, gaming, and learning game development with Unreal Engine in his free time.