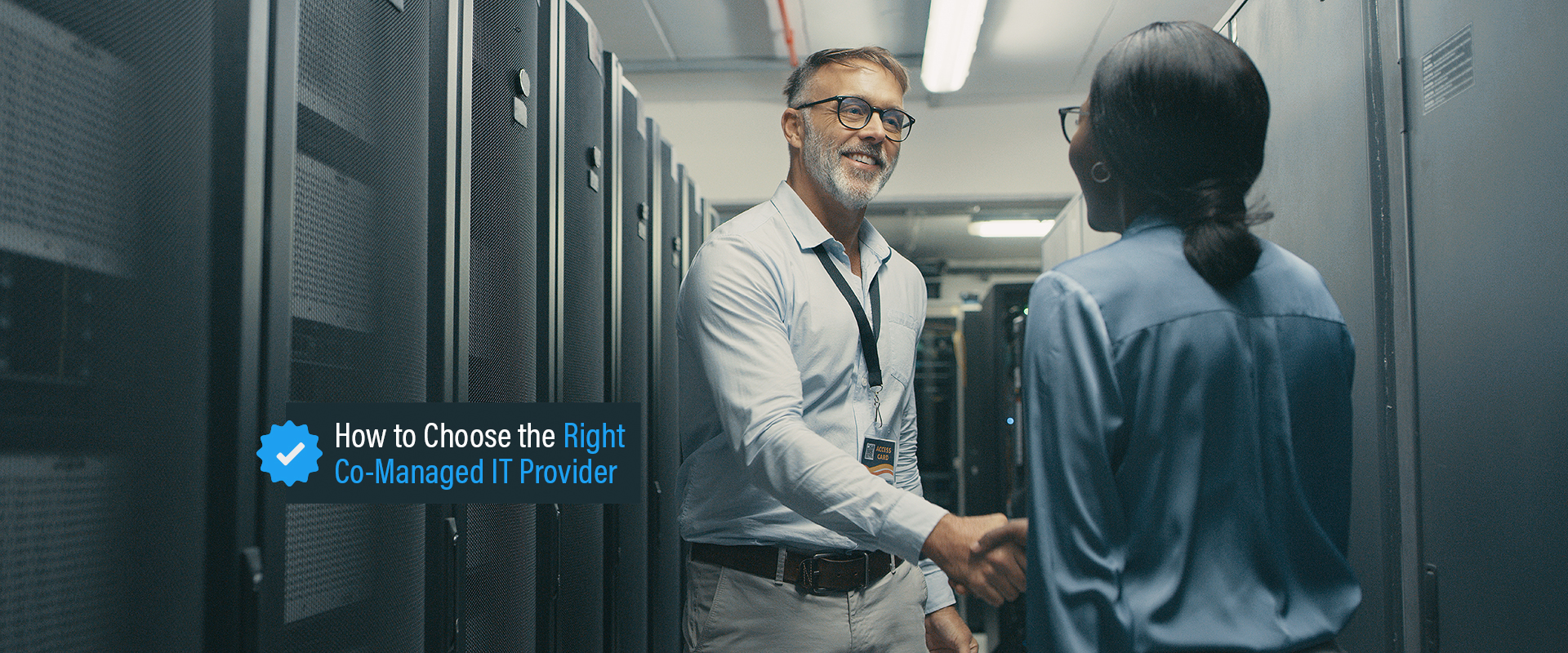 Find the Right IT Partner to Drive Your Business Forward
Our checklist can show you how to choose the right co-managed IT service provider.
As your business grows, managing your IT infrastructure becomes more challenging. Keeping up with cyberthreats and ensuring systems are secure can overwhelm your internal IT staff. Ensure your IT team gets the support they need by partnering with the right IT partner.
Our checklist, "How to Choose the Right Co-Managed IT Partner for Your Business," can help you select an IT service provider that's right for you and supports your big business goals. You'll learn:
What you need to know about your IT infrastructure before searching for an IT partner
Key factors to consider when choosing an IT service provider
And more!
Fill out the form to Download
the Co-Managed IT Checklist