See what our Managed Services clients are saying about Plexus Technology.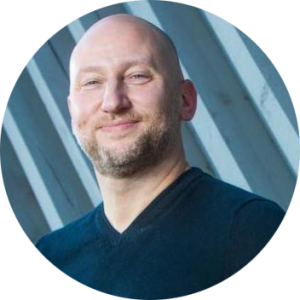 High Quality Service with Accountability
Plexus Technology Solutions consistently provides high-quality service both swift and extensive. When an issue that requires prompt attention, we can rely on them to address it quickly and thoroughly. In addition to the speed and quality of Plexus' service and support, there is a level of accountability and collegiality that sets them apart from other IT firms. Working with professionals like Plexus Technology, we at the Arizona Opera know they are really part of our team, and it makes a huge difference in customer experience. Plexus Technology Solutions continues to earn our business year after year, and we can recommend them without hesitation.
Joseph Specter, President & General Director
Arizona Opera
Phoenix, AZ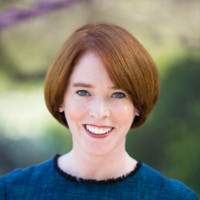 Knowledgeable & Immediate Attention
With a staff of knowledgeable IT professionals, Plexus Technology provides invaluable expertise and tremendous peace of mind. The Phoenix Symphony receives immediate attention, expedited acknowledgment that our concerns are being addressed, and frequent updates as each project progresses to completion. Our organization greatly appreciates the professionalism, patience and collegiality of all Plexus members and trusts our technology needs to this extraordinary team.
Suzanne Wilson, Executive Director
The Phoenix Symphony
Phoenix, AZ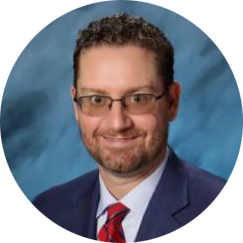 Excellent Communication with Heart!
The biggest benefit of having Plexus Technology as our IT company is we have a team of people who come with the heart, knowledge, and expertise to get the job done with personal care and attention to detail. They truly listen to us. When requesting assistance, we receive a sincere desire to understand and meet our need in a timely manner with fidelity to completion. Plexus Technology is consistently seeking to understand our vision to assure all the organization gains constant support. They continually go over and above the request, and at times unraveling all the headphones and assuring they were working and there were enough for each computer and not leaving that task for someone else to do, which we find amazingly thoughtful and courteous! As Plexus came in to take over our IT, their wisdom saw interior inefficiencies. They took ownership to create order out of chaos to ensure San Tan Charter School receives a successful technology experience. Plexus Technology Solutions is a locally owned company that truly cares about your IT needs and organization. They put the time and resources into effectively getting the job done with an excellent communication style and professional business structure. In our mind, Plexus Technology Solutions is your only choice.
Dr. Kristofer Sippel, Superintendent
San Tan Charter School
Gilbert, AZ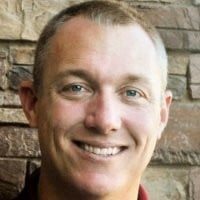 Real World Best Practices
Since retaining Plexus Technology Solutions for all our IT needs, we get world class service for my organization without needing to staff an entire IT Department. Plexus Technology brings me REAL WORLD best practices that I believe come from the fact that Plexus works with lots of clients across several different verticals, so their staff has the benefit of seeing what works for other firms, and then positioning the value to mine. Plexus brings real world, best practices to your organization for a fraction of the cost of staffing an entire IT Department. Plexus Technology is a customer-centric based organization and as such, continually develops their staff to bring me the right solutions as MY business grows and changes. They truly put my needs first, and that is a rarity in today's world.
Dennis Strieter, CEO
LDP & Associates
Phoenix, AZ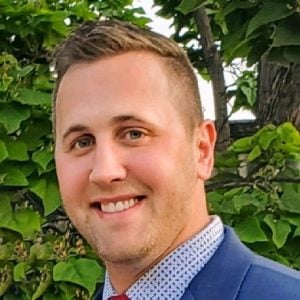 They Understand Business, and Want You to Succeed!
Plexus Technology Solutions is very quick and provides immediate response times in addressing and fixing technical issues. In the financial world, system outages can quite literally cost us money. They will physically deploy a technician to help fix complicated issues in person, as opposed to simply trying to walk us through solutions over the phone. While it may not be possible in other markets to have a physical presence, it's a huge relief to know that when things 'hit the fan,' someone from Plexus Technology will come out to fix the problem. Just knowing you have the right support team is essential to running a strong business. Plexus understands how technical issues impact day to day capabilities, and they want your business to succeed as much as their own. When dealing with technology, issues will occur. The level of service that we receive from Plexus Technology really feels like they are part of our business, not just another service provider.
Scott Ahrens, Financial Adviser
A.G. Investments
Gilbert, AZ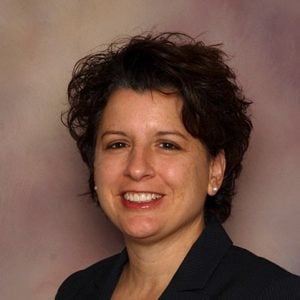 Outstanding Access, Service & Responsiveness!
Given the confidential and sensitive nature of my business in dealing with patient records, security is our top priority. Plexus Technology Solutions have consistently provided that to us since we began working with Plexus over 10 years ago. The access, service and responsiveness we receive from Plexus Technology is outstanding! All problems are resolved immediately and without delay. We know we can rely on Plexus Technology to address and solve any issues that come up related to our IT network and website. I've tried other firms prior to working with Plexus. At the time, my practice was expanding rapidly and we needed IT services that would accommodate those changes, including website development, email hosting and IT access for increased staffing, as well as installation of medical billing programs. I was too busy to deal with IT issues and realized after hiring Plexus I no longer had to worry. We can contact Plexus Technology at any time, and computer related issues are handled efficiently and accurately, with no company downtime, which is essential for me to focus on being a doctor. As my business operations changed over time, Plexus has accommodated our evolution.
Dr. Susan Borgaro, Owner
Neuropsychology Assessment Services
Phoenix, AZ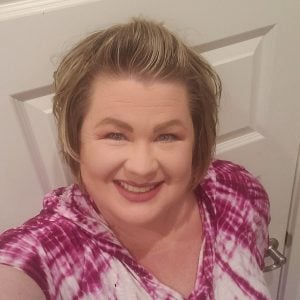 Clear Communication and Expedient Results
We take comfort in knowing that at any time if something goes wrong, our IT support with Plexus Technology has our backs and resolve issues quickly. The fact that Plexus Technology is a US based company, we know that support will be easy to work with and there will be no communication barriers. We are pleased to be with Plexus Technology for almost 14 years. Their service is like nonother. The team is very experienced in what they do, and we never experience an issue that cannot be resolved in one fashion or another. Plexus is not just an IT company; we consider Plexus Technology Solutions as part of our business infrastructure.
Jeanette Morton, Owner
Royer Management & Associates
Phoenix, AZ
Game-Changer Phone Service
One of the biggest benefits of utilizing Plexus Technology for phone service is using an automated IVR to route calls to the correct department. It is a game-changer for us! The customer service response at Plexus Technology is faster, and better than any company I ever worked with. If anyone is on the fence about using Plexus Technology Solutions for VoIP I say, 'Just do it!' You will get better service and better support from Plexus Technology than you will find anywhere else for a fair price!
Wayne Whittenburg, General Manager
SMW Refrigeration & Heating, LLC
Tempe, AZ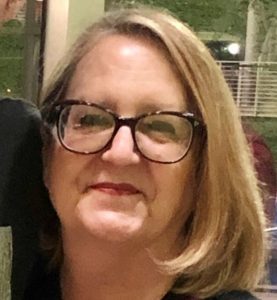 Complete Confidence and No Stress
The complete peace of mind knowing that our technology is the best it can be and is protected as much as possible is all because of Plexus Technology Solutions. The care and incredible response time we receive from Plexus insures business confidence. They care about making sure we are completely satisfied, and are always seeking ways to improve our systems. You want someone who cares as much about your company as you do. Plexus Technology does this with our company. For over 12 years Plexus Technology continues to be our provider of choice, and I cannot even fathom anyone else being there the way Plexus is, no matter how big, or even how small our issue may be. With our very busy company, our technology is the one thing I do NOT have to stress or worry about.
Karen Benson, Owner
Integrity First Property Management
Scottsdale, AZ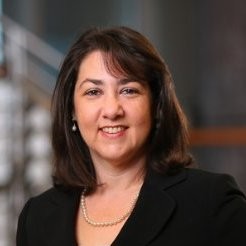 Same Day Solutions and No Tech Speak!
I love the confidence of knowing that Plexus is in my corner, and it means I do not worry about any computer or phone issues that arise. They are instantly responsive for both large and small issues that come up. Plexus speaks to me in language I understand, not in tech-speak! They provide same-day solutions even for non-critical issues. I am never disappointed with Plexus Technology Solutions. They are always available in person and over the phone with very minimal wait time. I feel like I am being given special treatment and their top priority every time I contact Plexus Technology!
Wendy Anderson, Owner
Law Office of Wendy Anderson
Scottsdale, AZ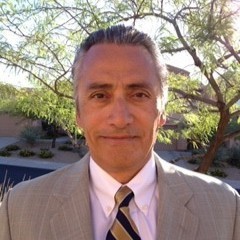 Plexus is the Team You Want
The major benefit to Plexus Technology providing managed services for us is the streamlining of my IT platform and making it more efficient. The Plexus team has excellent response times, they are extremely professional and their knowledge and competence beat out other IT firms I've worked with in the past. All I can say is, Plexus Technology is the team you want in your corner!
George Perez, Managing Partner
Trading Desk Resources
Fountain Hills, AZ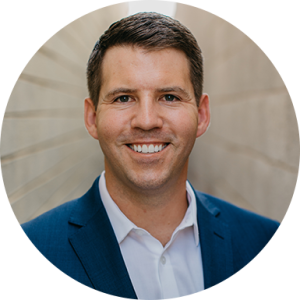 The Alternative Could Cost You
The most significant benefit of partnering with Plexus Technology is streamlining our IT services and having everything with one team. With other IT firms, we did not have the confidence all our IT needs were being taken care of, but with Plexus, we know they are. The Plexus Technology team is full-service and very proactive in their setup and transitioning to their support management. Don't hesitate to switch over to them! It is worth the investment, and the alternative could cost you significantly down the road. Plexus Technology addresses the what-ifs, so you don't have to ask, "what now?".
Trey Vineyard, CFP
VINITY
Scottsdale, AZ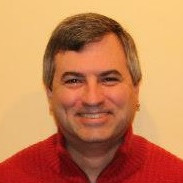 IT Provider that Understands Business
The biggest benefit to Plexus Technology handling our day-to-day IT is that we can continue to work on expanding our business and be able to attend to our customers without worrying about IT issues or downtime. Plexus Technology Solutions enables us to focus on the business, because they know and understand business. Plexus's response and resolution time continues to exceed our expectations. Their attention to our IT needs is exceptional. Making sound business decisions is critical to a business' success and choosing Plexus Technology should be one of those decisions.
Jeffrey Prezioso, Controller
LDP & Associates
Phoenix, AZ