For over 13 years, Plexus Technology Solutions has delivered competitive IT support and computer network consulting to small businesses in the greater Phoenix area. We specialize in IT consulting, managed technology services and telephony solutions. Plexus Technology Solutions has a combined 25+ years of IT expertise and working knowledge. Our team of dedicated and experienced technicians give clients the confidence to trust their technology will not fail them. We pride ourselves for prompt response and turn-around times, we are persistent in ensuring our clients see no downtime, and we wholly appreciate what it takes to make a business successful.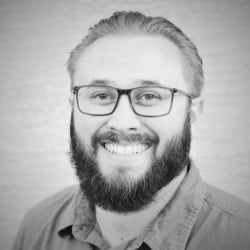 Cory Gould
Cory founded Plexus Technology Solutions in 2006 after spending time as an IT Technician for another organization. His ambition and knowledge provided him with the opportunity to build a business that creates lasting business to client relationships. Cory's awareness and understanding of network/server infrastructure and business IT support is second to none. His outgoing nature ensures that every Plexus client gets a personal response and quick turnaround when an issue arises. Cory's commitment to Plexus and its clients is like none other, he consistently goes above and beyond for each of our clients. Cory was raised in Texas and Colorado before settling in Arizona in 2002. He and his wife, Victoria, have three children and reside in Gilbert, AZ. Though residing in Arizona, Cory is still a huge Denver Broncos fan.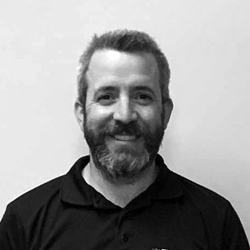 Chris Grasso
Chris holds a Master of Science in Design from Arizona State University and a BFA in Industrial Design from Rochester Institute of Technology. He has a passion for both design and emerging technology. Chris has been with Plexus Technology since 2012, and is a rich asset to all of our clients. His ability to quickly find resolutions helps our clients to trust they will not have lost uptime. Our clients our constantly praising Chris for his professionalism, candor and sense of urgency on their behalf. Chris grew up in New York and lived in Arizona for 10 years. He and his wife, Jessica, have three children and reside in Buffalo, NY, where he is an avid Buffalo sports fan.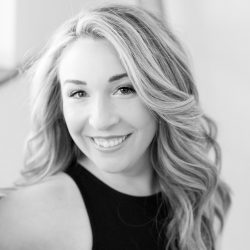 Victoria Gould
Victoria's 10 years in sales and service enables a strong business client rapport and relationship. She is able to bridge gaps that our clients don't even know they have. Victoria's ability to connect allows our clients to feel like family, and ensures that each client gets a personal touch. She pays great attention to detail with minimal effort, and provides a harmonic balance to our team. Victoria grew up in Florida and has been residing in Arizona since 2006. Though she and Cory are married, and he's the boss at work, she remains the boss at home.